ABOUT US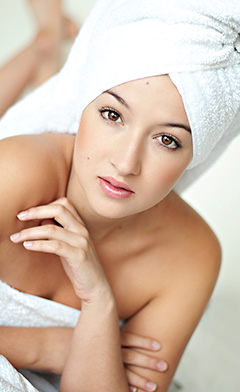 The Towel Company is a Company dedicated to the Industrial Laundry Service.

Our Company provides the best quality service to health clubs, beauty salons, and spas in the bay area.

Above all, our main goal is to offer a fast service with the highest standards of quality.
The towel company is fully equipped with the latest technologies, modern installations, and a team of professionals focused on the 100% guest satisfaction.

The Towel company has always been in the vanguard of the use of industrial machinery, investing in all the necessary equipment to provide our customers the best service and quality products; water purifiers, detergent measurers, clothes classifiers, high capacity washing machines with dozens of different programs, driers, industrial irons, automatically bend machines, etc…

The Towel company offers outstanding quality and service and unbeatable overall value. Our focus today is to supply a complete range of linen services to our valued customers which include major government institutions, major hotels, health clubs, beauty salons, and spas, our many old friends and customers who have supported us since the beginning.


We are a high quality, top of the line linen service company that can fulfill all of your needs. Yet, we are also a family-owned business driven by values and an appreciation of doing business in a personal way with respect and integrity. In addition to serving our clients, we are responsible members of the communities we serve. We also understand the value of our customer's hard day's work.

It takes a big team to do what we do, seven days a week. We are a family-owned business that takes great pride in the strength and loyalty of our employees. We are also great thinkers in the industry when it comes to our machinery, commitment to testing fabrics, and our global sourcing of part of our linen rental manufacturing.